These 5 Flea Market in Singapore Will Cost You Low Budget
April 8th 2022
These 5 Flea Market in Singapore Will Cost You Low Budget


What is a flea market? A flea market is an event or business place where people with items to sell or purchase will meet to make their deals. Well, do you know that you can find lots of things or even homie decorations in the flea market in Singapore?
Before that, the term "flea market" has been in use for quite some time. Initially, the term was applied to where vendors sold things they wanted to get rid of. They would set up shop and display their wares in front of the shops in which they were bought.
These places were called "flea markets" because they were like a flea markets, where you could find everything from old books to second-hand clothing. These days, the term is used to describe any type of market or sale where people can buy and sell items at a low cost. To attend a flea market, one must have a place where one can set up their booth or table. The most commonplace for this to happen is outside of a store with many customers.
What Is the Use of a Flea Market?
There are things that you can find or sell in a flea market. For example, you can find second-hand stuff with a low budget. Or, if you are looking for something specific, you can also try to search for the Singapore flea market online. Yet, the most important thing to say is that flea markets are free to attend, plus no commission and transaction fees are charged.
There are two types of people when it comes to the flea market. The first type is the one who is looking for a cheap item. These people tend to buy cheap stuff to get more items at a more affordable price. They usually don't care about the condition of the items. If it is already in good condition, they will still purchase it. On the other hand, the second type of person is the one who is looking for something specific.
So, which person are you? Especially if you are currently looking for some decors for your home design with low budget preferences, Singapore flea market 2022 is the best place you need to go to!
5 Flea Markets in Singapore You Will Love to Attend to
Here are the recommendations of flea markets in Singapore that you can attend with low-budget preferences!
Fleawhere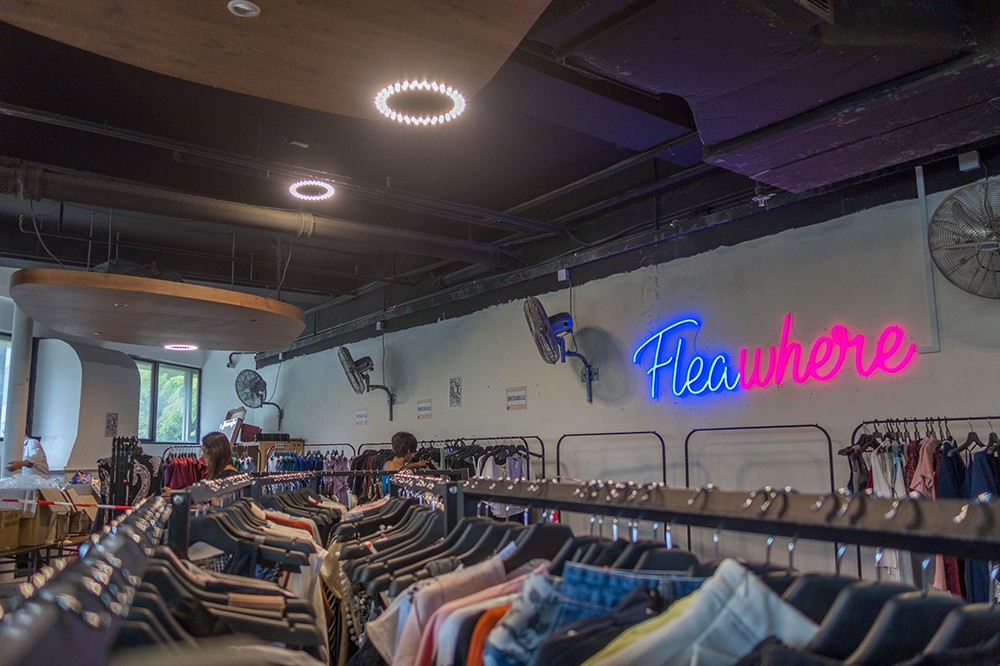 Fleawhere, formerly known as "For Flea Sake," is Singapore's most popular youth market organizer. In Singapore, there are flea markets virtually every day. They put on themed flea markets where you may go mad over handcrafted artisanal products, jewelry, and antiques. If you don't care about the quality of the products you're purchasing and want to test how much more quantity you can obtain without breaking the bank, go to this Singapore flea market.
The Local People

The Local People's flea markets are among Singapore's top art flea markets. This one-of-a-kind fair focuses on showcasing emerging artists and local designers. The goal is to provide a platform for emerging businesses to display their abilities. You may also enjoy art installations and live music at each bazaar, which is themed differently.
They've held flea markets in Aliwal Arts Centre, Tanjong Pagar Railway Station, Changi Airport, and other locations. This market is not inexpensive since you will be paying for the hard labor into handcrafted crafts. You can still look at handmade things while listening to local music if you're on a budget. They also offer an online store with various products, including vintage flea market Singapore type.
Boutique Fairs Singapore
Boutique fairs take place twice a year. This is one of Singapore's top flea markets, with a diverse range of designers and independent enterprises. They exclusively carry a small number of design-driven and socially conscious companies.
It is well worth visiting if you want to buy something unique and have a great shopping experience. Furniture, elegant stationery, odd wallpapers, and all kinds of women's and men's apparel may be found here.
Retro Factory
The Retro Factory flea market, founded by Gary Tan, sells everything retro and vintage. The flea market is a one-stop-shop for music, culture, cuisine, and antiques. Retro Factory is established in a carnival-like environment and provides something for everyone, young and old, and vintage enthusiasts.
You can anticipate a colorful carnival atmosphere and delicious food as you buy. Keep an eye on their Facebook page to ensure you don't miss any upcoming Retro Factory flea market events.
So Gelam Market
This weekend flea market in Singapore has Aura Nur Spa's handmade beauty items, Frock and Flock's new threads, Heartakarun's batik garments, Glambue's bamboo homewares, Original Ordinary's canvas bags and calendars, Kush Kush by Em's handcrafted pins and pillows, and more. You may also stop by the stores at the colorful So Gelam flea market for some tasty food.
That's it for the flea market recommendations you can attend in Singapore. Lots of variants of things can be found there. And especially, if you are looking for some low-budget furniture or home decors, you can try to see them in those flea markets. Or else, you can also contact Renodots for your home interior design!
GET FREE RENOVATION QUOTATION FROM TOP 5 INTERIOR DESIGN FIRMS

About Renodots.com – Singapore's Best Interior Design and Renovation Portal

Introducing Renodots, your best one- stop renovation website in Singapore that provides a daily dose of quality interior design firm projects, interior design and renovation ideas, home renovation services, maximizing hacking space ideas, home decor, furnishing, and lifestyle ideas.
Whether you are a new homeowner embarking on your exciting new journey of building your home, or one who's looking to revitalize your abode, save your worries now because you've come to the right place!