With the advent of modern technology, more and more functions are making the move to the digital world, and that includes interior design. If you are one of the people who are looking to learn more about interior design, this page is for you. Just download any of these top interior design apps to get started on your exciting interior design journey.
For casual beginners: Property Brothers Home Design
If you're learning something new, why not learn it while playing a game? Based on the hit Property Brothers TV series, this game lets you help Jonathan and Drew Scott remodel a series of homes, turning the homes from drab to fab in the process. You get to make some serious style choices along the way, and the brothers pop up once in a while to give you tips on how to make the homes look even better! They even teach you aspects of the home that might be more worth splurging on than others. With homes that range from luxurious to minimal, this app is perfect in giving beginners a broad introduction to the world of interior design.
For furniture shopping: Castlery and Ikea Place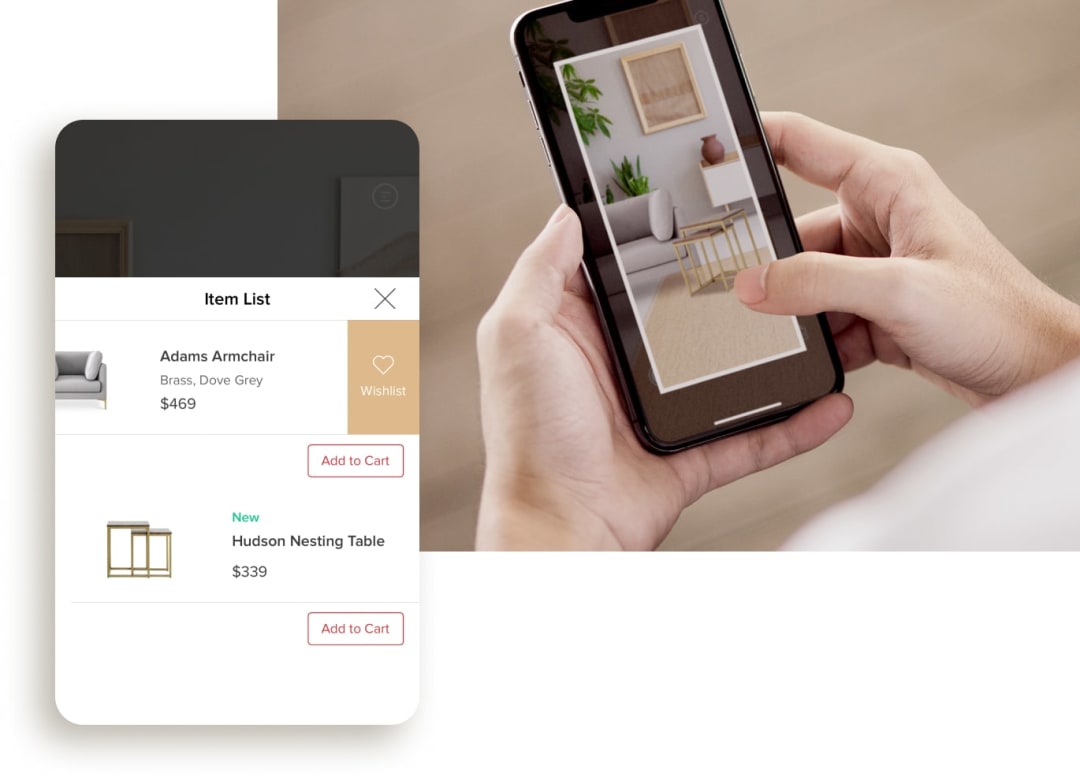 For those of you who want to spice up your room with a furniture makeover, try the apps by the furniture stores Castlery and Ikea. Both apps have built-in augmented reality features which allow you to visualise how their furniture would look in your home just using your device's camera! All you need to do is take a photo of your space, and then you're free to virtually furnish your space with 3D digital models of actual furniture! What's more: the Castlery app even has an additional built-in shopping function. So if you like what you see when you try out the Castlery furniture, just make a few clicks to confirm your purchase and that piece of furniture will be on its way to you.
For complete room makeovers: Room Planner: Design for IKEA
Room planner: design for IKEA is another great app to plan a home makeover. Not only can you create detailed plans for how you'd like to use your room, but you can also experiment with different wall colours, floor colours, and more. The virtual furniture catalogue isn't only limited to IKEA furniture either; in this app, you'll be able to experiment with great furniture choices from IKEA, Mitchell Gold+Bob Williams, Oly and Ashley Furniture Homestore. So go ahead and play with room designs until you find one you love!
For sharpening basic design skills: Redecor Home Design Makeover
Redecor is another great game available on the app store, and it is perfect if you just want to hone your artistic colour sensibilities. In this game, you get to complete challenges by decorating rooms according to a given theme, and you get to play with the colours and textures to get the desired feel you want. Whenever you're done with a design, other players can vote on all the designs submitted for the challenge, and if your design gets the most votes, you win the challenge. Features like these make it easy to see what colour combinations work or don't work for the general community. But just remember: this game is based on the opinions of others, and when you eventually need to plan your own home renovation, you're designing it for yourself. Always go with what you love the most.
For home renovation planning: Planner 5D
Even though it lets you model entire homes in 2D or 3D, this app is created for amateur use, so no need to worry if you have no background in interior design. Planner 5D allows you to create entire floor plans and decorate them, so you can even use this tool to plan and visualise entire home renovations and makeovers. Furnish your home with as many pieces as you like, from a catalogue with over 5000 pieces available. You can even customise each piece to suit your own personal preferences. The graphics are beautiful and realistic, so go ahead and share them with whoever you like when you're done.
For a quick general design: Home Design 3D
Unlike many of the other options on this page, Home Design 3D is less fussed about the individual colours scheme and aesthetics. Instead, the app lets you quickly place objects where you want them. So if you're just trying to figure out a good furniture layout that works well for you, Home Design 3D is great for experimenting and exploring different arrangements. Visualise all your potential layouts in a realistic 3D digital model, and you can even try designing the outdoors to increase the kerb appeal of landed homes.
All these interior design apps are great for those who are looking to learn a little more about interior design, but if you ever need more inspiration, you can always head to the interior design ideas section on Renodots.
View our other articles here!